The UCSB Police Annual Lighting and Safety Walk will be Held on: Wednesday, March 9th at 5:30PM

It's that Time of Year Again! Make UCSB a safer place by voicing your concerns about lighting and landscaping on campus. Community Service Officers will be on hand to lead the way and document your concerns!
There will be a brief training on crime prevention through environmental design (CPTED) and a time to meet your tour guides. The tours will start right after sunset. Dress warm!

Meet on the west side of the UCSB Library (Near the Arbor).

Can't make it? Have questions? Feel free to email UCPD's Community Outreach Team to voice your lighting and/or safety concerns or to contact a crime prevention officer: Community@police.ucsb.edu

See a map of the routes below: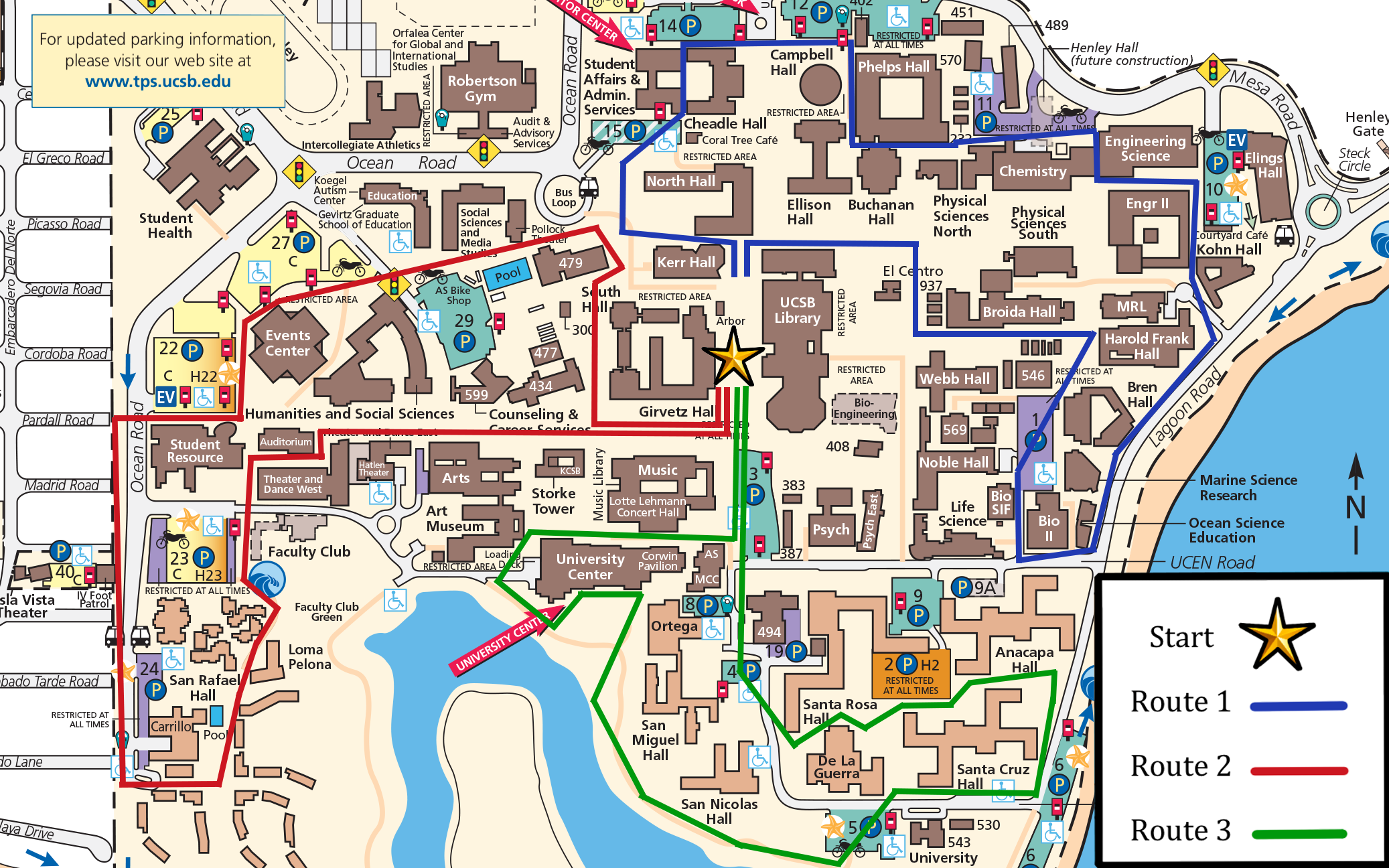 Related topics