Interview with a Community Service Officer
(This article was originally published by the Isla Vista Community Services District. Used with permission.)

Isla Vista Safety Stations aim to improve the public safety and well-being of the community on its most busy nights. Community Service Officers (CSOs), unarmed student employees of UCPD, work the Safety Stations to provide quick responses. This includes safety escorts, water, cell phone charging, a safe space to hang out, and to report emergencies.
Safety stations operate from 8pm to 2am at Little Acorn Park and Window to the Sea.
We would like to thank IVCSD and Isla Vista Recreation and Parks District for their continued partnership.
We had the opportunity to speak with Joshua Ferry about his role as a CSO.
HOW LONG HAVE YOU BEEN A CSO?
For almost 3 years, I joined in the Spring of 2019. It started with a quarter-long training class before I began as a CSO in Fall 2019. The weekly class covers radio training, all the police codes, policies, and procedures that come with working in a high-stress job. It is a lot of information but it is necessary to do the nature of the job. The training was a great way for me to meet new people during my freshman year.
WHAT DOES A TYPICAL SHIFT LOOK LIKE FOR YOU?
During the week we work either a day or night shift depending on our class schedule. CSOs go out in pairs doing what we call "rounds" throughout UCSB's campus and Isla Vista. We check to ensure everything is secure and to provide safety escorts. Once the rounds are done, we do 911 checks, elevator checks, and anything else dispatch needs.
Safety escorts are our main focus and we escort people anywhere in Isla Vista and on campus. When you need help getting home, or your friend does, if you don't know the way, or don't feel safe, we are there to help.
On the weekend we have our Safety Station shifts on Friday and Saturday nights. If you are looking for a place to sit, take a break, or chat, we are there. My school schedule takes priority and we won't schedule CSOs to work the night before an 8am class.
We are hiring if anyone wants to learn more about this opportunity!
WHAT HAS BEEN THE MOST MEANINGFUL PART OF YOUR ROLE?
The best part about the job is seeing the change that we can actually impact. Anytime someone needs help getting home or needs to talk, we are there. And that is the greatest thing we can honestly do. It makes it all worth it and I feel validated in the work we are doing. If we can help out just one person, it shows our work has meaning.
WHAT DO YOU WANT THE ISLA VISTA COMMUNITY TO KNOW?
We are here for you! We are not police officers, we are students who are here to help. The first word that keeps coming out of my mouth is help. That is all we are trying to do. We are not trying to get anyone in trouble. We will do everything we are allowed to do first before radioing in for more help. Then if a situation requires more support, we will call the right people that can help you.
It's really important to know that we are available to help anyone in Isla Vista. That includes families living in Isla Vista and people experiencing homelessness.
At the end of the day, if you need help with something, someone to talk to, we are here for you. We want to impact our community and serve the people around us. If I haven't said it enough, we love to talk to people so if you see us around Isla Vista, please stop us to say hi!
Resources: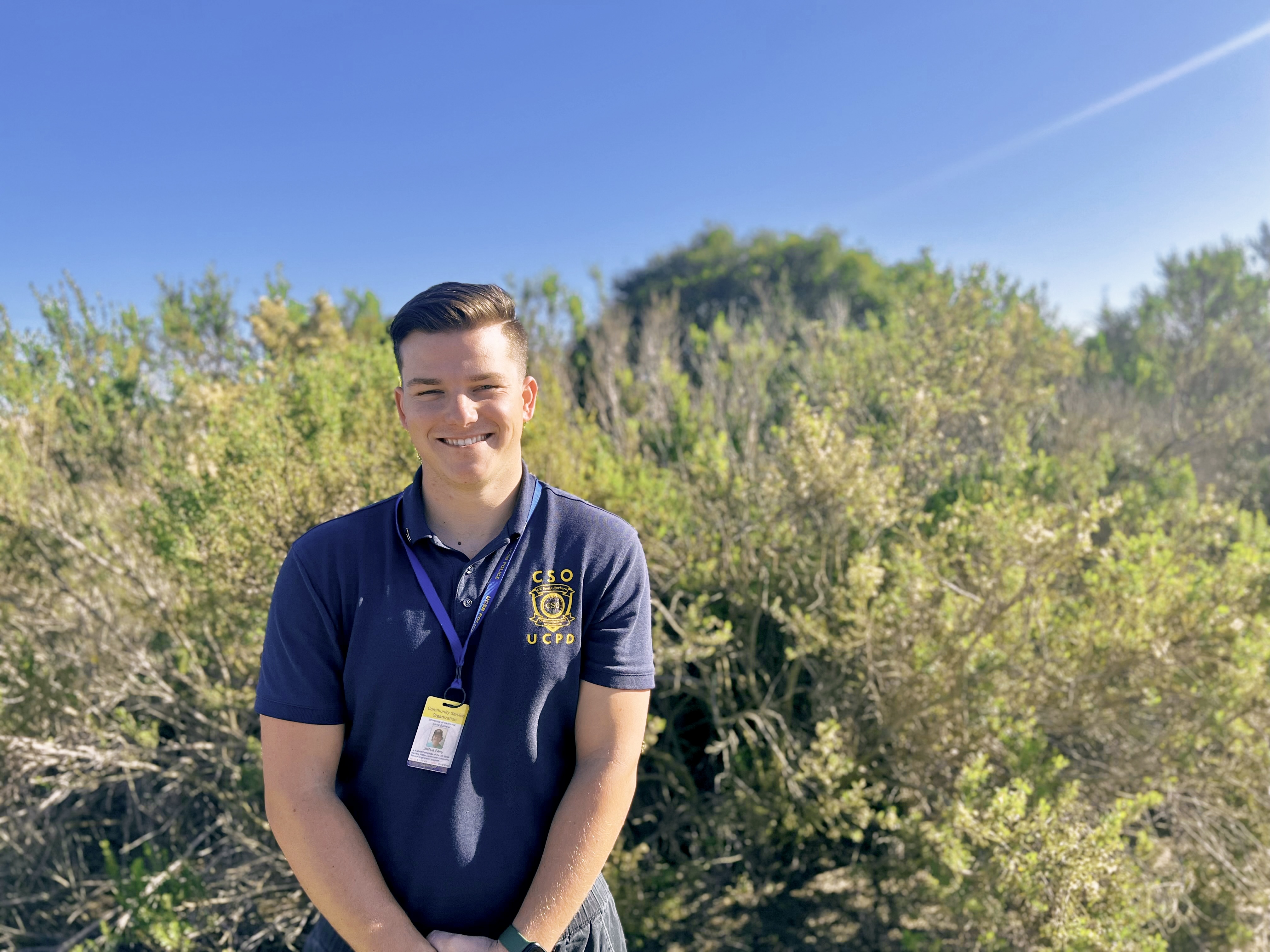 Related topics